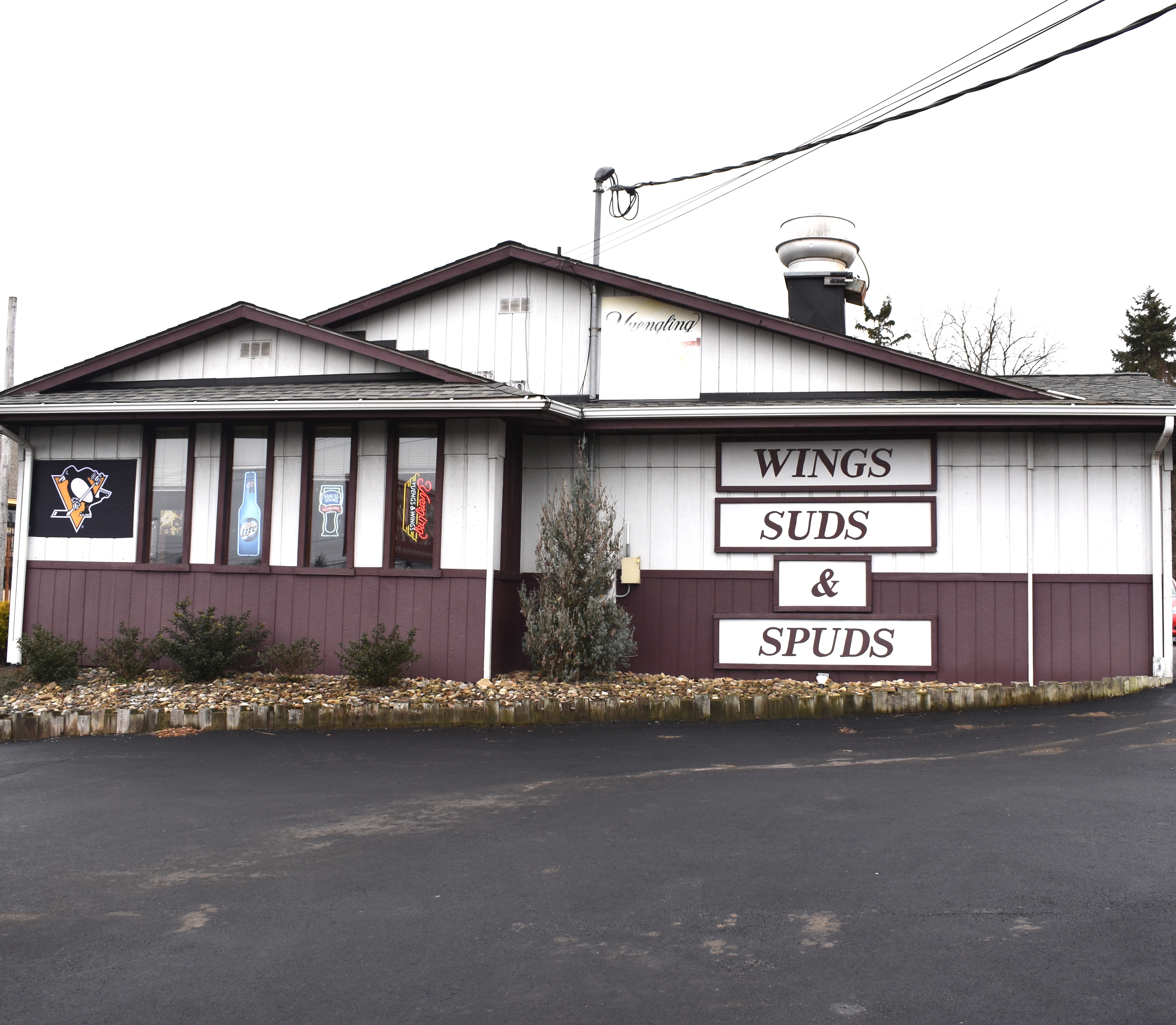 Wings, Suds & Spuds is in a modest building with its entrance facing away from University Boulevard. Even when you enter, its layout is a bit eccentric. But this odd little establishment is worth a stop. There's some good food here.
Their signature item is their Wings. You buy a platter of five, 10, 16, or whatever, then choose from 17 sauces (Garlic, Ranch, Honey, Cajun, Mustard, Lemon Pepper, etc., etc.).
There are six Salads, Coleslaw, Zucchini Slices, Onion Rings, Nachos, Mushrooms, Jalapeno Poppers, Hot Pepper Cheese Balls, a Baked Potato, and Pickle Spears. The Homemade Chicken Noodle Soup is surprisingly good.
If you just want a sandwich, they offer Burgers and a Grilled Cheese. Or you could try the Italian Chicken Breast, Smoked Turkey, Porterhouse Steak, Beer Battered Cod or Clam Strips.
Their take out business is big. The platters are popular in Moon Township on TV game days, football tailgates or Summer pool parties. Locals take a travel box of their Wings as they set out on long drives. And Robert Morris dorm residents are frequent customers.